USING "CATALOG ID'S" TO MANAGE LINKS TO PRODUCT IN YOUR STN CART SYSTEM
Products in your online store can be assigned a special code called a "Catalog ID". This code will allow you to create a URL to link to the product independently from the items SKU.
The URL needs to be formatted like this:
http://www.yourdomain.com/index.php?option=com_catalog&id=123abcd
Where 'yourdomain' is replaced by your actual domain, and '123abcd' is replaced with the catalog id.
---
Here's an example of how it can be used:
You can publish a QR code to link to an "Item of the day!"
Your QR code would be set to link to a product page based upon a Catalog ID – in this example we'll set to ID to "item-of-day"
For the demo store, we'll build our QR Code to link to:
http://demo.stoysnet.com/index.php?option=com_catalog&id=item-of-day
On day 1, we'll assign "item-of-day" to the "Zenergy Meditation Chime":
And on day 2, we can change it to the "Zenergy Chime – Quintet" simply by reassigning the "item-of-day" Catalog ID: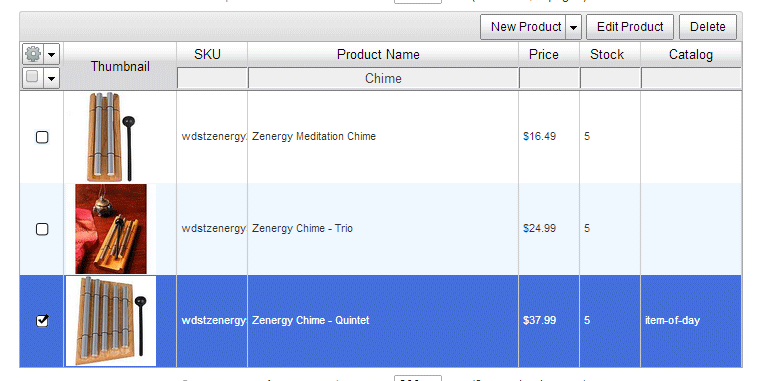 ---
Another practical example would be to create a flip book catalog, such as this example we provide to The Good Toy Group: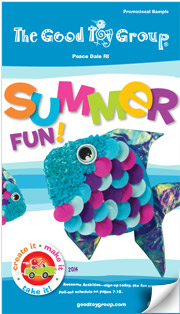 TGTG Summer 2014 Online Catalog
---
See also:
Products & Catalog IDs