How to rename existing categories
Step 1. Open Your Shopping Cart
---
Step 2. Open Category Tree

---
Step 3. Click the Category or Subcategory name you wish to edit
---
Step 4. Type in the new name
---
Step 5. In the upper-right of the Control Panel, Click the Save button.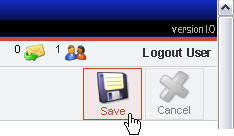 That's it!
A note on renaming:
When renaming categories, it is a good idea to keep the same type of category… for example, changing "Baby" to "Infants" is fine. Changing "Baby" to "Board Games" may be confusing – if you import new items from the master database that are assigned to the "Baby" category, they will by default now pull into "Board Games" bacause the initial categories are controlled by ID. To fix this you will need to re-map your category to the appropriate STN category.
If you want to change the names to a new category type, it is recommended that you create a new category.