On the e-Commerce mobile site there is an optional "More Here" footer panel that, when clicked, displays additional links and information.
Footer menu buttons
Footer message
Footer social links

Managed under the Banner Manager, in the Social Icons (or Mobile Social Icons) banner category*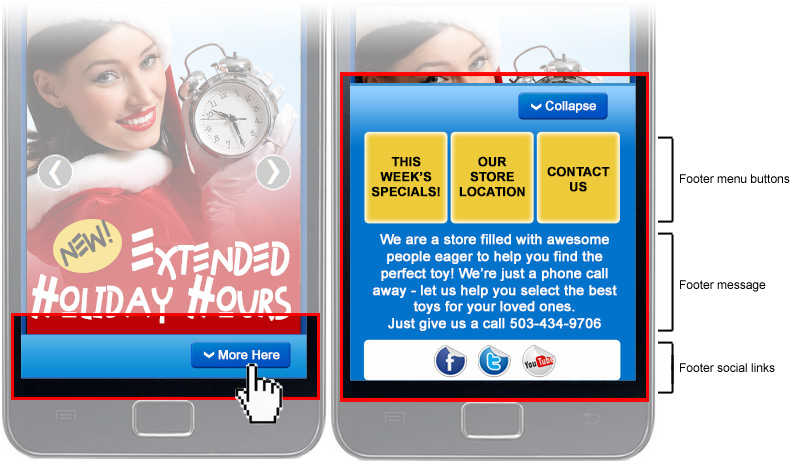 * Occasionally we have to customize a site in a way that requires us to change how these items are managed. If you are having trouble editing these items, check with your Project Manager for assistance.